Featured Projects: Construction
An inventive project is moving forward at Woo Hon Fai Hall – the creation of a full-service life science incubator known as the Bakar BioEnginuity Hub.
This project will seismically improve a portion of the existing building structure. As part of this project, existing roofing that is damaged and degraded will be removed and replaced, new gutters will be installed, and a portion of the exterior will be painted.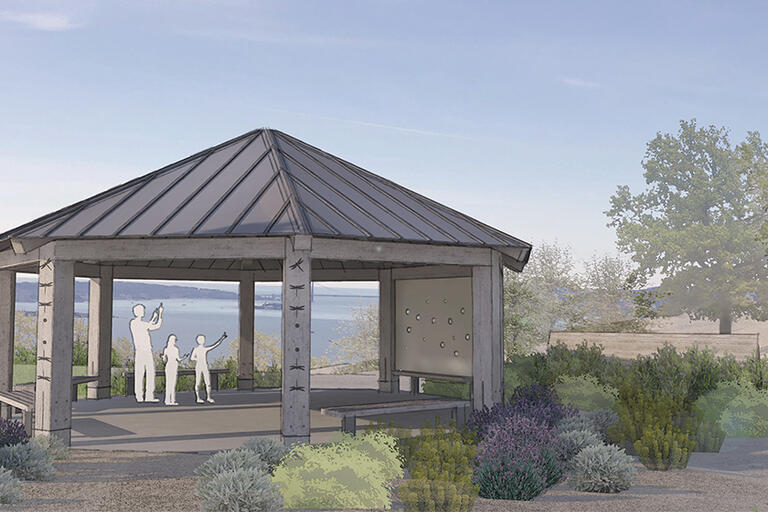 An area that is currently a lawn, juniper trees and non-native vegetation will be transformed into a rich learning environment that inspires observation and investigation of wildlife and animal behavior, native plants and habitats, and species diversity.