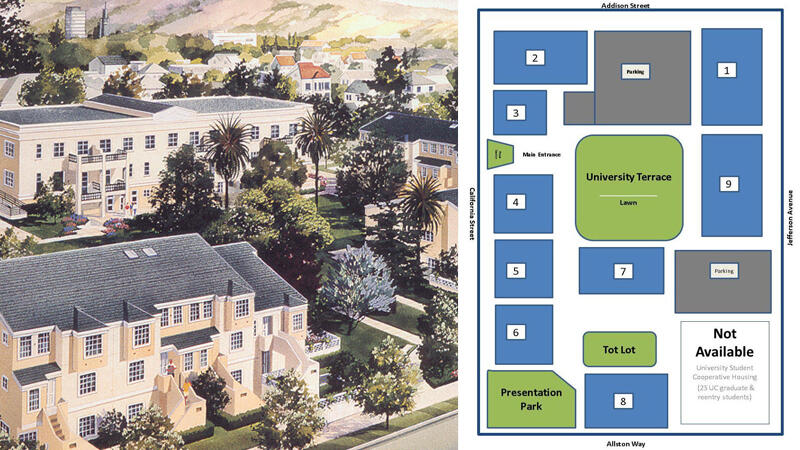 In the early 1990s, UC Berkeley developed a condominium complex called University Terrace for the purpose of providing affordable homes to faculty close to campus. There are 75 condos in nine buildings, including one-bedroom/one-bath, two-bedroom/two-bath, and three-bedroom/two-bath units.
University Terrace is located at 2100 Jefferson Avenue, in a large park-like square, bordered by the streets Allston, Addison, California, and Jefferson.
Re-sales of the condos are restricted to qualified buyers, currently defined as active Senate faculty. The formula for the price is set in the CC&R's, as well as restrictions on rentals. Typically, only two to three units become available in any given year. When a condo is available, an announcement is sent via email to qualified buyers from the Vice Provost's office, and names of faculty who respond to the email within 24 hours are entered into a lottery for the opportunity to buy the condo. In keeping with the original mission of University Terrace to provide affordable housing to faculty, the lottery is weighted to favor faculty at the lower end of the salary scale.