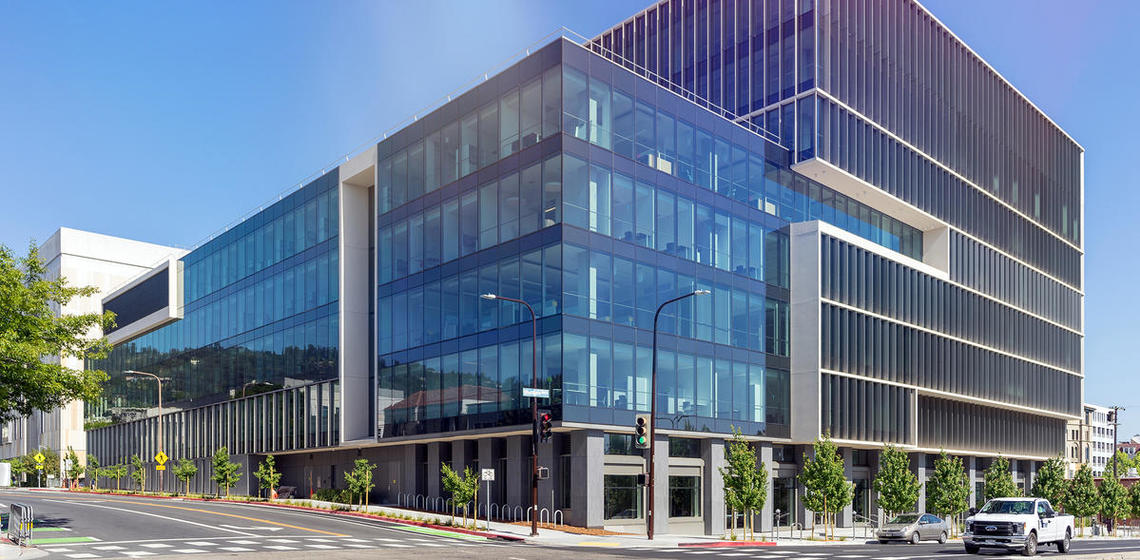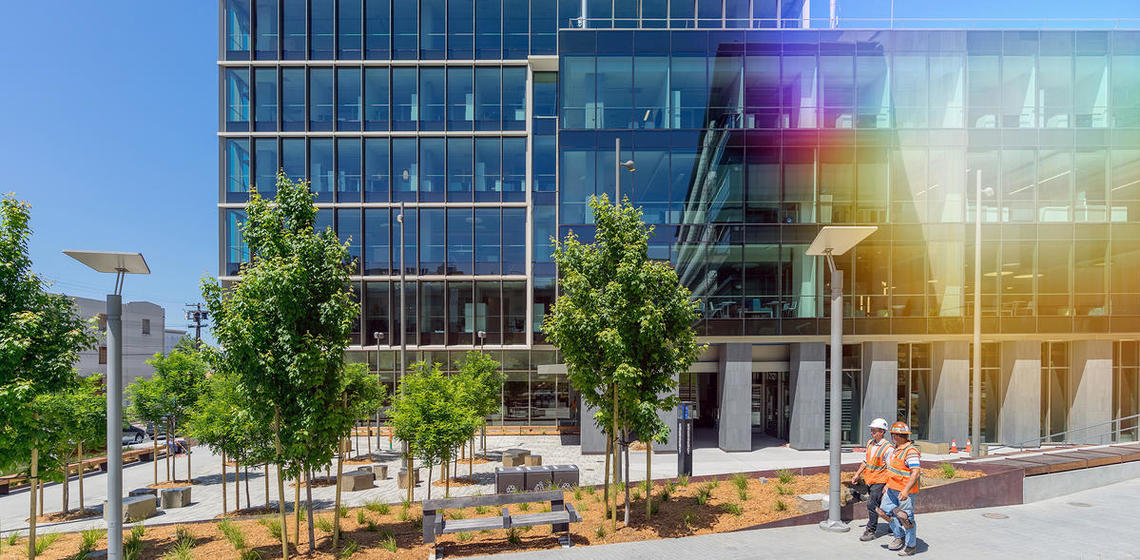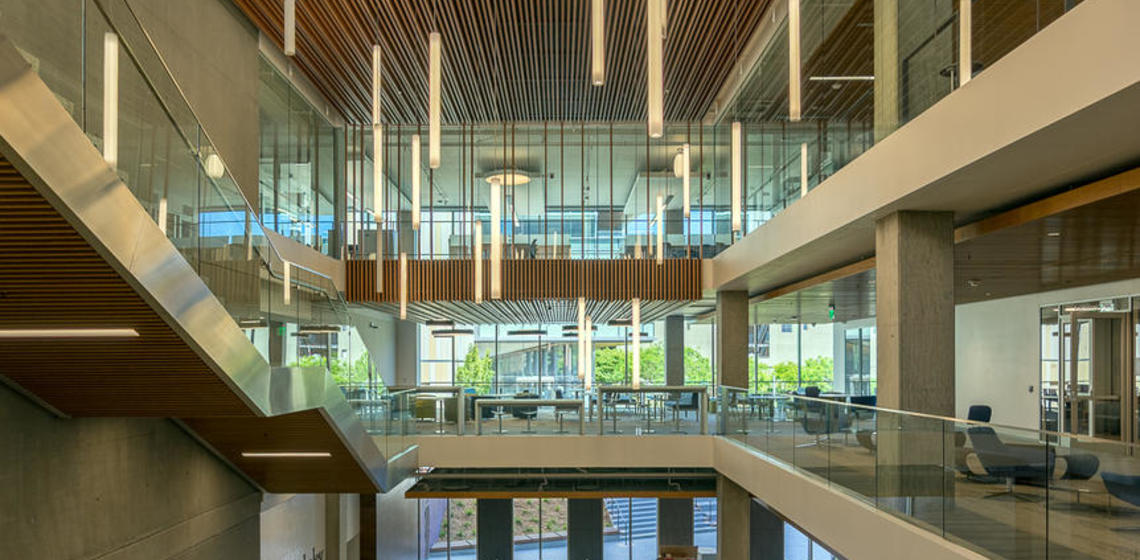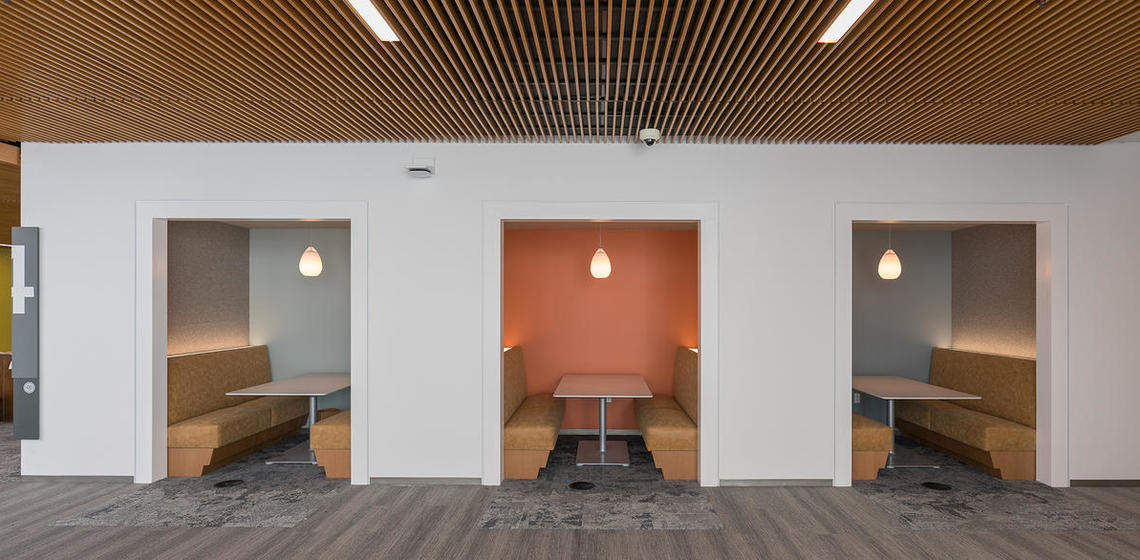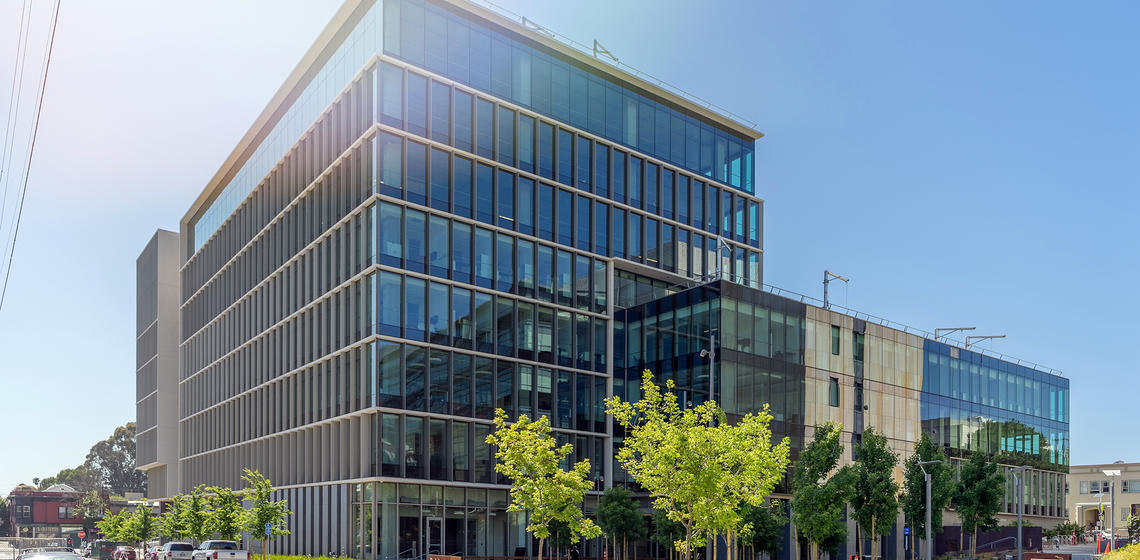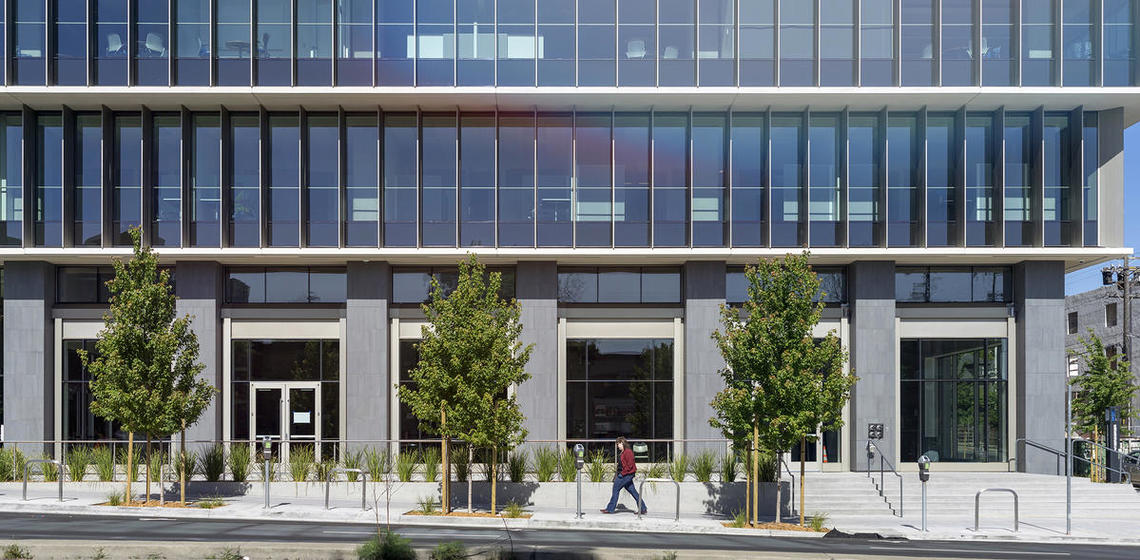 Berkeley Way West is a new academic building on the western portion of the block bounded by Oxford, Shattuck, Hearst and Berkeley Way in the City of Berkeley, CA. The project replaces existing Tolman Hall on the core campus of UC Berkeley, a concrete academic building that has a seismic rating of poor and is the campus' most urgent priority for seismic remediation. Upon completion and occupancy of space at Berkeley Way West, Tolman Hall will be demolished.
Berkeley Way West houses the School of Education and the Department of Psychology, formerly housed in Tolman Hall. The new building also houses the School of Public Health, previously located in interim space in University Hall. The program for these units totals 230,000 GSF and is comprised of classrooms, offices, open workstations, and collaborative space. Daily average occupancy of Berkeley Way West is estimated at approximately 900 people.
The University has maximized the development potential of the site to provide for potential future University needs. The building area beyond that required to meet the University's current needs is leased by the University or private developer to private office tenants — ideally tenants with an affiliation with the University. The private tenant occupancy for an interim period allows the University to afford the expanded space, capitalizing on an opportunity to meet space demand despite limited funding. Once revenue goals are met, the space will revert to University occupancy.
To activate the pedestrian environment along Shattuck Avenue the Berkeley Way West will also provide approximately 7,500 ASF of retail space on the western edge of the ground floor of the building.
Additional Information
Lease Opportunities
Information from April 2015