Anchor House: Annual Scholarships for Students
In addition to meeting critical student housing needs, the project will generate income dedicated to student scholarships.
Proceeds from Anchor House's net operating revenue will fund annual scholarships for Pell Grant-eligible students, selected on the basis of academic and personal achievement.
Current projections indicate approximately 100 two-year scholarships could be generated each year.
There is an additional goal to award 50 of the scholarships every ten years to eligible transfer students through the Fiat Lux Scholarship Program, which focuses on students from underrepresented populations and first-generation college students. 
Scholarships provided by Anchor House will be awarded to students annually. Recipients will be selected by the Committee on Undergraduate Scholarships, Honors, and Financial Aid in partnership with the Office of Undergraduate Admission.
The candidate pool will draw from California students transferring to UC Berkeley from California community colleges.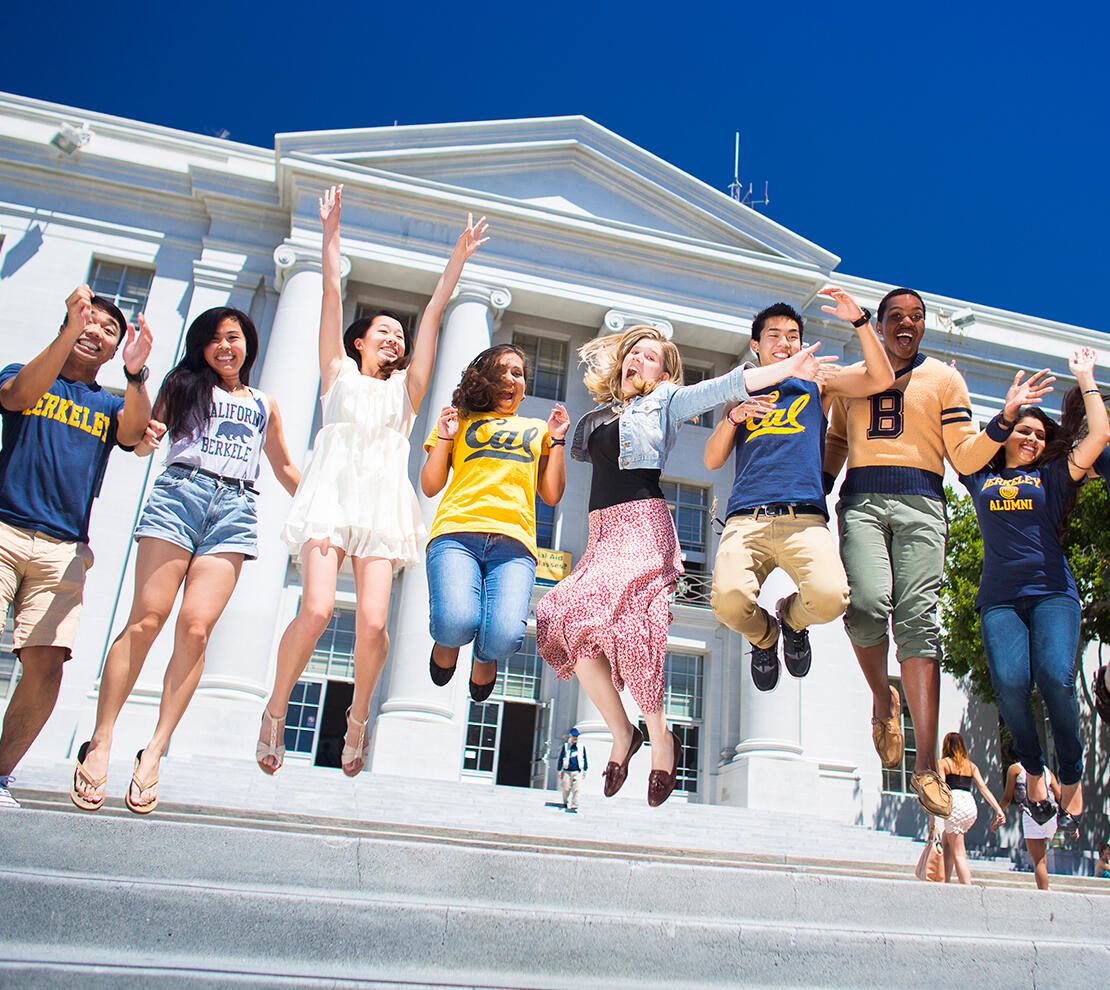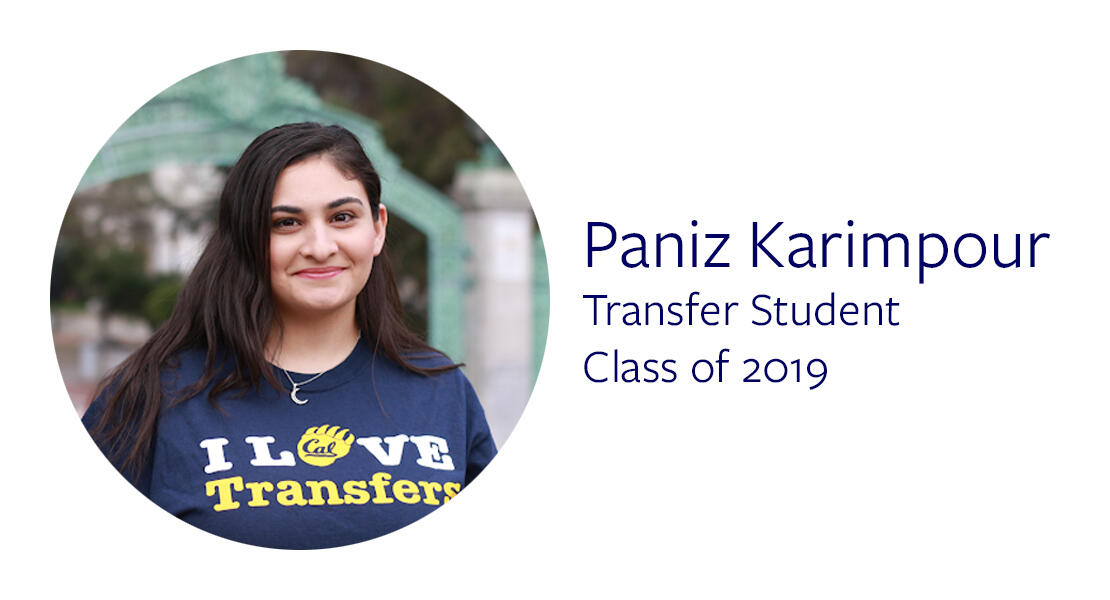 Transfer students have different priorities. They're at the point where they want to work on their GPAs. They need their own personal spaces to cope with being transfer students.

Paniz Karimpour '19
Paniz Karimpour '19 and her family came to the United States from Iran five years ago and settled in Los Angeles. Paniz was excited about coming to Berkeley after a stint at Santa Monica College — Cal offered a political economy major.
"It's either politics or economy that schools offer," Karimpour notes. "Studying at Berkeley is like a foundation for public policy that interests me — that's my minor — and a law degree I plan to work toward."
Even though Karimpour moved up to Berkeley with a group of friends, the mini-support network of sorts didn't ease the difficulty of finding housing.
"We didn't know the area, and what we ended up choosing we didn't completely like," Karimpour says. "We got robbed two times."
Karimpour says that transfer students are generally in a different place in their college journeys than first- and second-year students.
"Transfer students have different priorities. They're at the point where they want to work on their GPAs. They need their own personal spaces to cope with being transfer students. [Anchor House] is a great idea rather than just one or two floors set aside for them."
Karimpour says that being around other transfer students in dedicated housing like Anchor House can help with getting oriented. They can compare notes: "Where are places to grab fast food? Transportation options to go shopping for groceries and other necessities? We aren't locals, and these are important if you're a transfer student on a budget."
---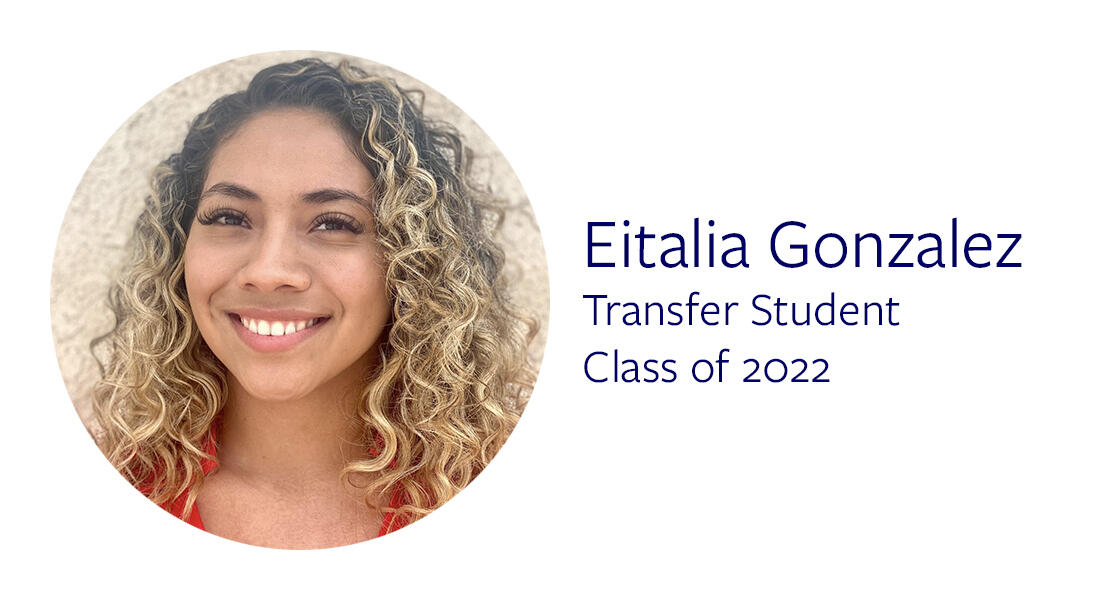 It's hard for transfer students to get together in one place and talk about roommates and housing options. That's where the Anchor House comes in.

Eitalia Gonzalez '22
Eitalia Gonzalez '22 always knew she wanted to go to Berkeley. A transfer student from Fullerton College in Fullerton, Gonzalez grew up in Los Angeles County bouncing from city to city. She saw socio-economic injustice firsthand and the direct impact of public policy and reform.
"When I was nine years old, I told my mom I was going to be a lawyer," says Gonzalez. "And I'm going to study at Berkeley Law School. It was just set in stone from then on." When she first transferred to Berkeley, Gonzalez noticed it was a large community consisting of many subgroups. She joined the Student Support Services program and found the first-generation college student transfer program. Only four months later, she was hired as a peer advocate, helping other transfers navigate their Berkeley journeys.
"Coming to Berkeley can be daunting as a transfer student because you only have two years to do all the things that four-year students do, like finding housing and roommates," Gonzalez says. "It's hard for transfer students to get together in one place and talk about roommates and housing options. That's where the Anchor House comes in."
Gonzalez is excited by the prospect of a place where fellow transfer students can congregate, socialize, and share resources in a dedicated space. From its quiet spaces where students can study and relax a little, to the common rooms where they can gather together, Gonzalez thinks that Anchor House will offer some stability to transfer students.
"I feel like now that we have the Anchor House, Berkeley will be more welcoming for transfer students from the moment they first come to Cal," Gonzalez says. "Berkeley is such a large community with different races and ethnicities, to have this dedicated space just for transfer students means a lot. It's a big thing!"
---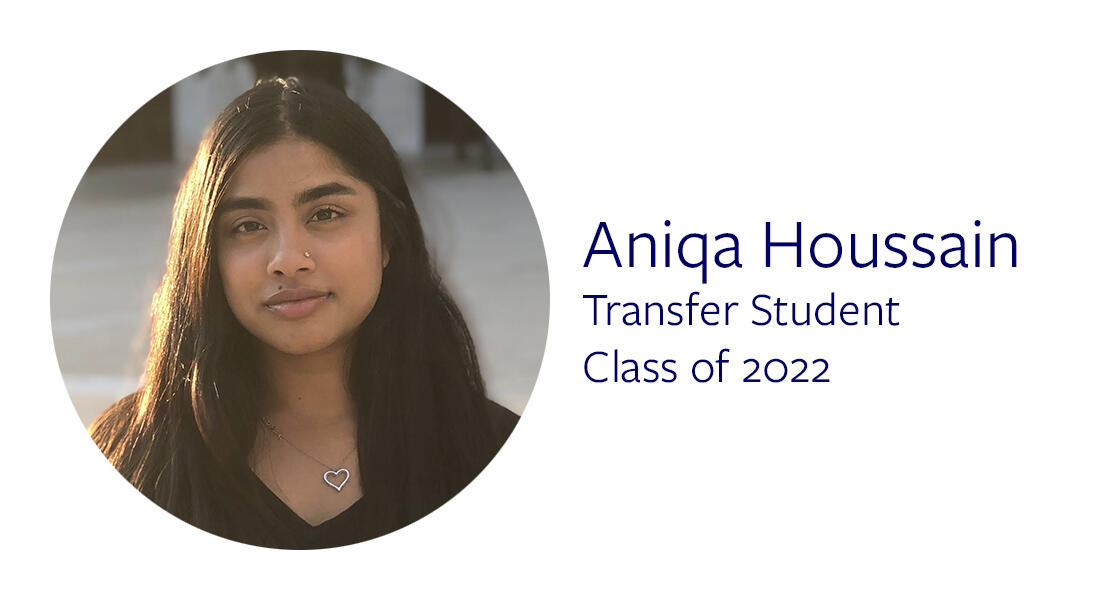 By providing an environment which prioritizes representation of transfer students, Anchor House will create a dynamic for transfer students to excel at Berkeley.

Aniqa Houssain '22
A transfer student from Santa Monica College in Southern California, Aniqa Hossain '22 is currently completing her first year as a media studies major. After spending a few extra years exploring different academic interests, Hossain found Cal to be the perfect fit and transferred in fall 2020, amid the global pandemic.
"As a first-generation student with limited guidance on my educational journey, receiving an acceptance to Cal was a dream come true," Hossain says, adding that the breadth and variety of classes offered at Berkeley were a major factor in her decision to attend. "The insight they provide regarding various media theories as well as their relevance to current events, keeps me grounded in these uncertain times."
Hossain stresses that she and fellow transfer students add value to the Berkeley community by bringing unique perspectives. She finds the Transfer Student Center and Student Support Services have allowed her to share her story with other transfers and as a result feel a sense of belonging within the larger Berkeley community.
"When I think of the Berkeley community, I associate diversity, ambition, and resilience in overcoming obstacles," Hossain says. "The transfer student population within the Berkeley community is able to contribute to these characteristics by sharing a different set of lived experiences."
Hossain believes Anchor House will be a valuable resource for transfer students to continue building a sense of belonging and community at Berkeley. She feels it has the potential of alleviating the imposter syndrome many transfer students often feel when first coming to Cal.
"I spent a great deal of time feeling out-of-place, not seeing enough representation of transfer students in my on-campus housing experience," Hossain notes. "By providing an environment which prioritizes representation of transfer students, Anchor House will create a dynamic for transfer students to excel at Berkeley, without worrying about whether they belong here or not."
---