Anchor House: Community & Social Spaces
Anchor House will include approximately 15,000 square feet of retail and commercial space on the ground floor, with local tenants given priority.
There will be public access to these spaces on the ground floor along Oxford Street, University Avenue, and Berkeley Way. 
The project will also widen some sidewalks around the building perimeter, improve lighting, and install features such as trees, planters, benches, and bicycle racks.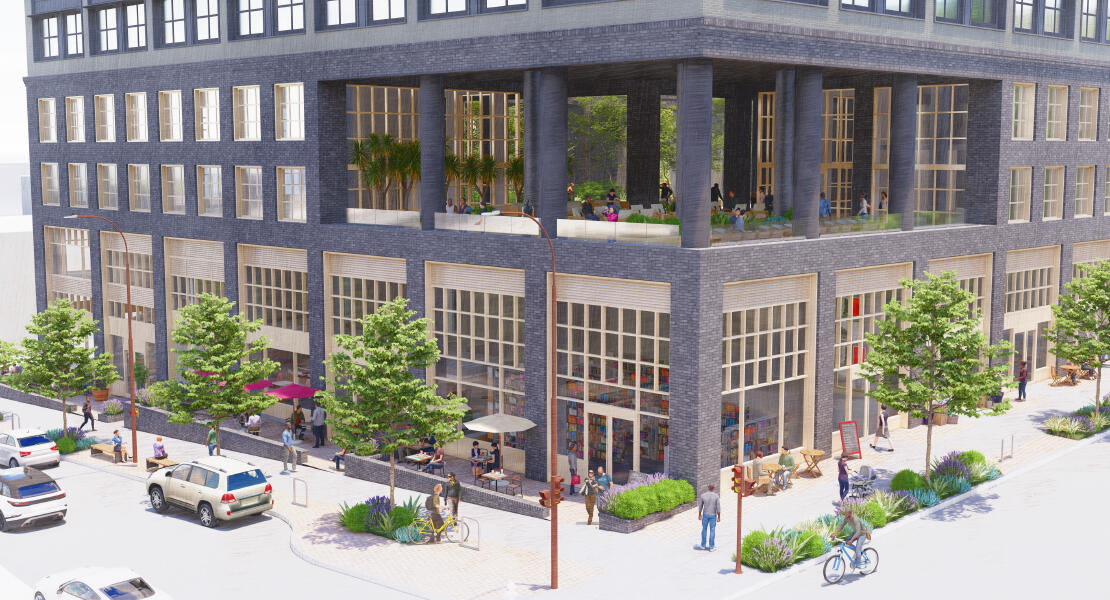 UC Berkeley is under-supplied with event spaces capable of catering meals to larger groups.
Anchor House will have multiple event spaces for large catered events and workshops, including on the 2nd and 13th floors, and the landscaped central courtyard.
Additional spaces for social interaction and quiet reflection are found throughout the building, from lounges and terraces to the comfortably appointed lobby that will encourage informal gatherings as students depart and return from classes.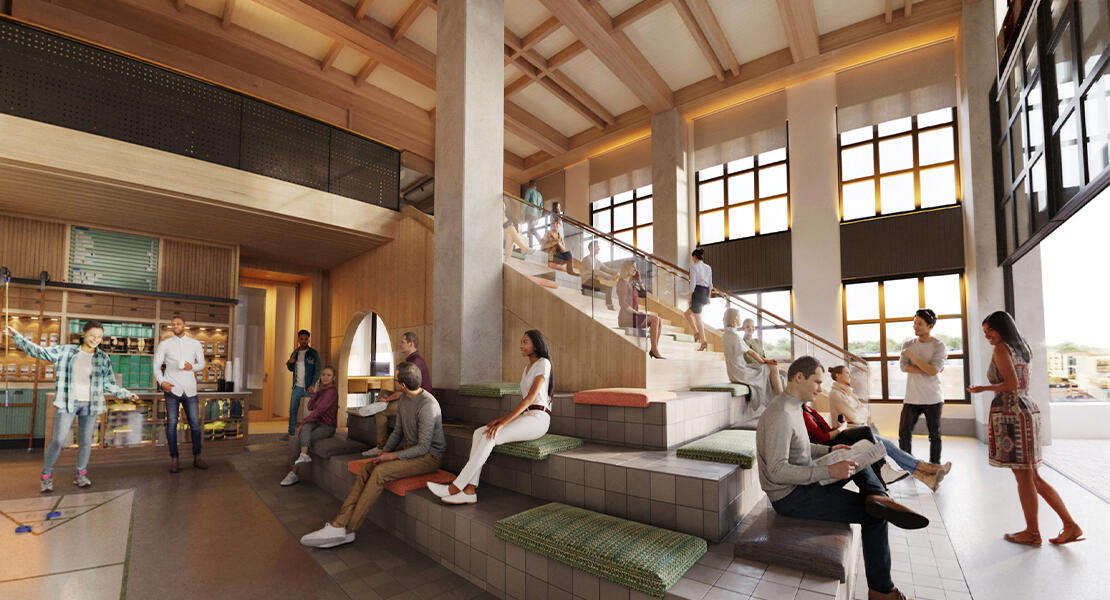 Commuting students need a safe, convenient and welcoming facility to serve as a home base and to store their belongings in preparation for an active day on campus. 
Anchor House is ideally located across the street from the campus. The building is two blocks from the Downtown Berkeley BART Station and is on major transit lanes along University Avenue and Oxford Street. 
The building will include the campus's first dedicated commuter lounge with lockers and restrooms open for commuting students, as well as access to the building's indoor/outdoor fitness center.