Solar Photovoltaic Installations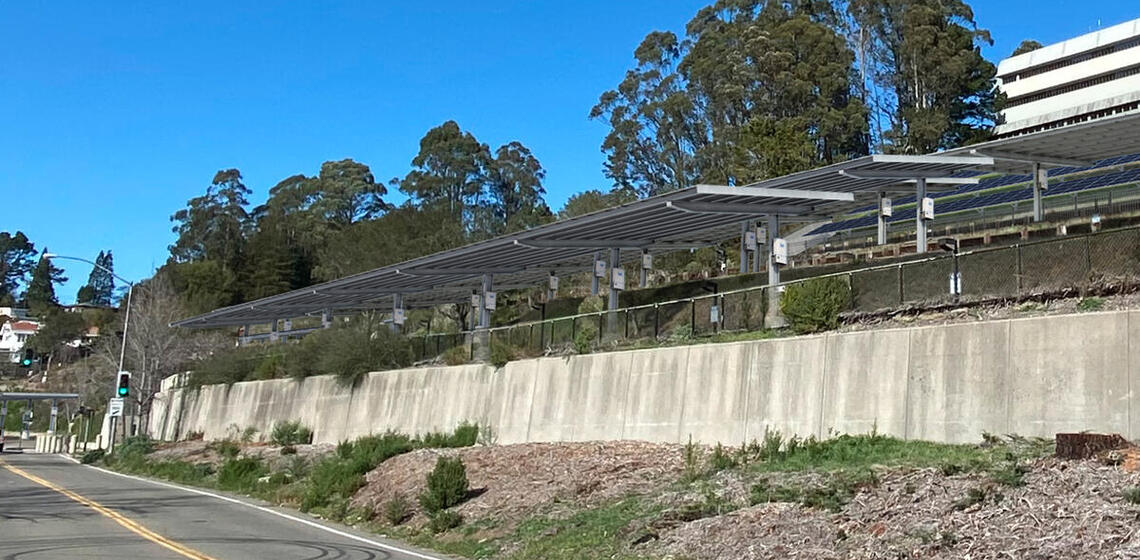 Four campus locations have been identified for new solar photovoltaic (PV) installations that will triple existing campus solar power generation. Locations are:
2000 Carleton Street: Roof-mounted solar installation on the main Carleton building and the southeast auxiliary building.
2400 Regatta: Solar carport installation at the Regatta Building parking lot.
Parking lots at the Lawrence Hall of Sciences: Solar carport and ground-mounted installations at the hill terrace, east, and vista parking lots.
Richmond Field Station: Solar photovoltaic array ground mount installations in two site locations. The first site is west of the North Regional Library Facility (NRLF), and the second site is on a former Hydrogen fueling station.
Installation at all four locations is scheduled to begin in fall 2022 and is anticipated to be complete in 12 months.