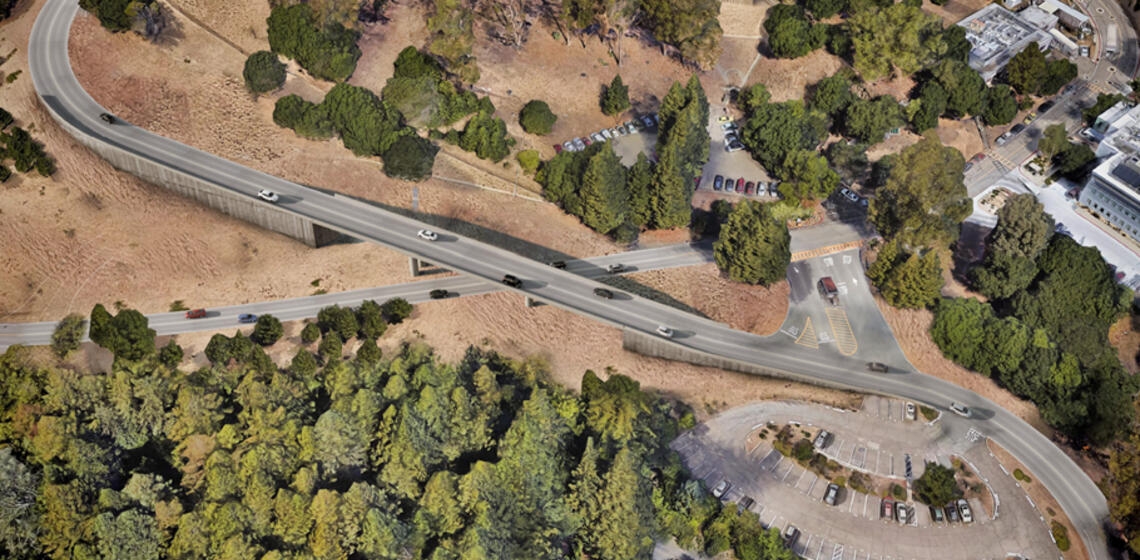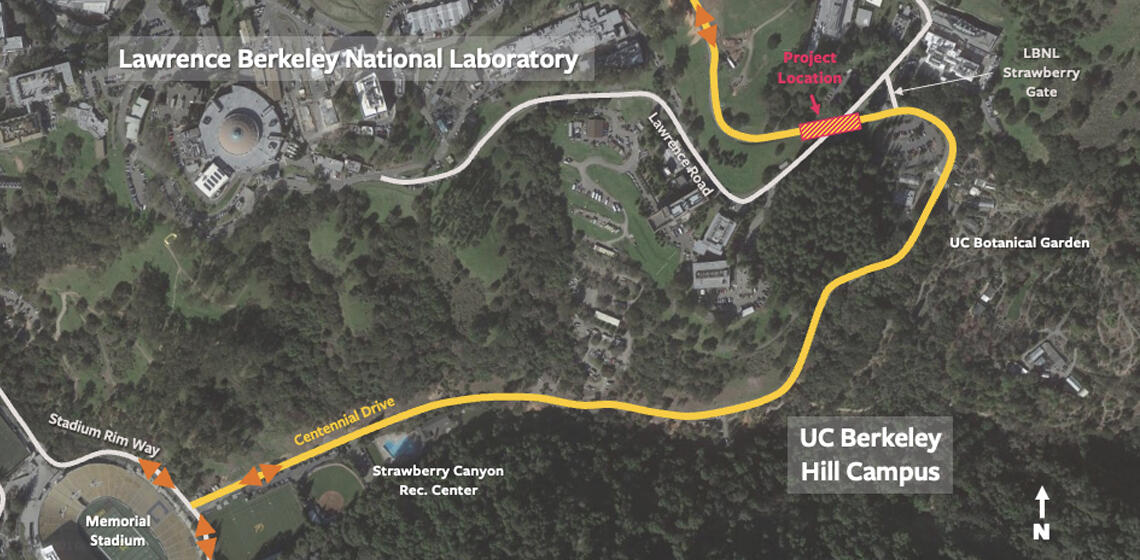 Centennial Bridge is an overpass in UC Berkeley's Hill Campus, where Centennial Drive crosses over Lawrence Road. The bridge connects the main Berkeley Campus to several facilities in the Hill Campus including the Lawrence Hall of Science. The existing bridge was constructed in 1965 and is along a hillside historically known to have landslides. Despite numerous repairs over several decades, it shows significant ongoing deterioration. During a strong seismic event, the overpass could be at risk of structural failure.
Replacing the bridge is a high priority for UC Berkeley and the Lawrence Berkeley National Lab (LBNL). The State of California has approved funding for the university to design and construct a new replacement bridge in parallel to the existing one. Once the replacement is constructed, Centennial Drive would be connected to the new bridge and the existing bridge demolished. Construction will take approximately two years to complete.
UC Berkeley will collaborate with local governments and public agencies, including the cities of Berkeley and Oakland, police and fire agencies, LBNL, and public utility providers, to ensure local access requirements are accommodated during construction. The university and its contractor plan to implement a traffic management plan that maintains the flow of traffic during construction; this plan is being prepared and will be shared with the community later in 2022.
As of spring semester 2022, the Centennial Bridge improvement project is currently in the planning and design phase. Construction is anticipated to begin in late-2022, with completion anticipated in 2024.
Additional Information