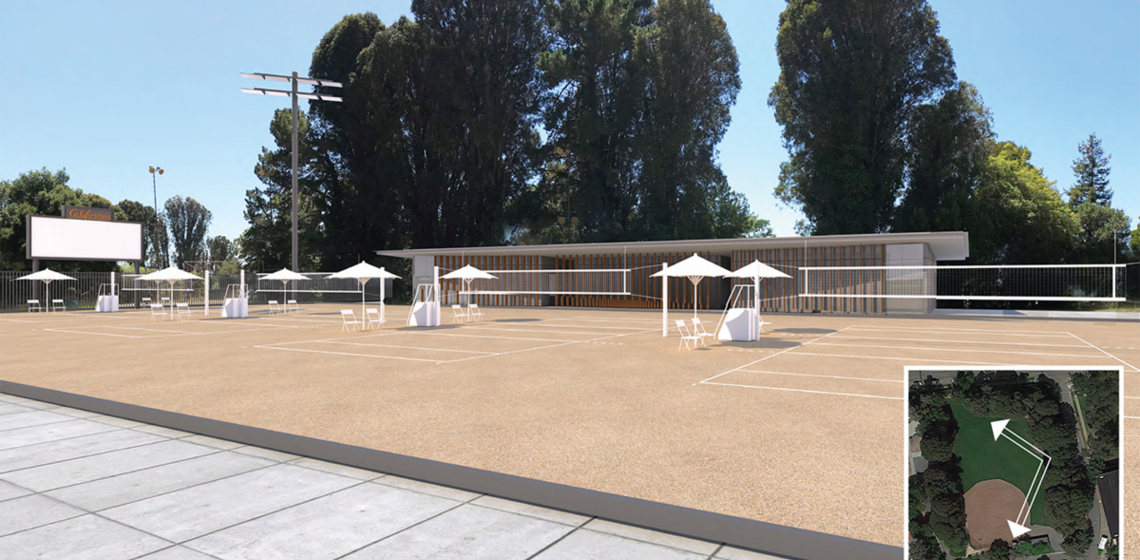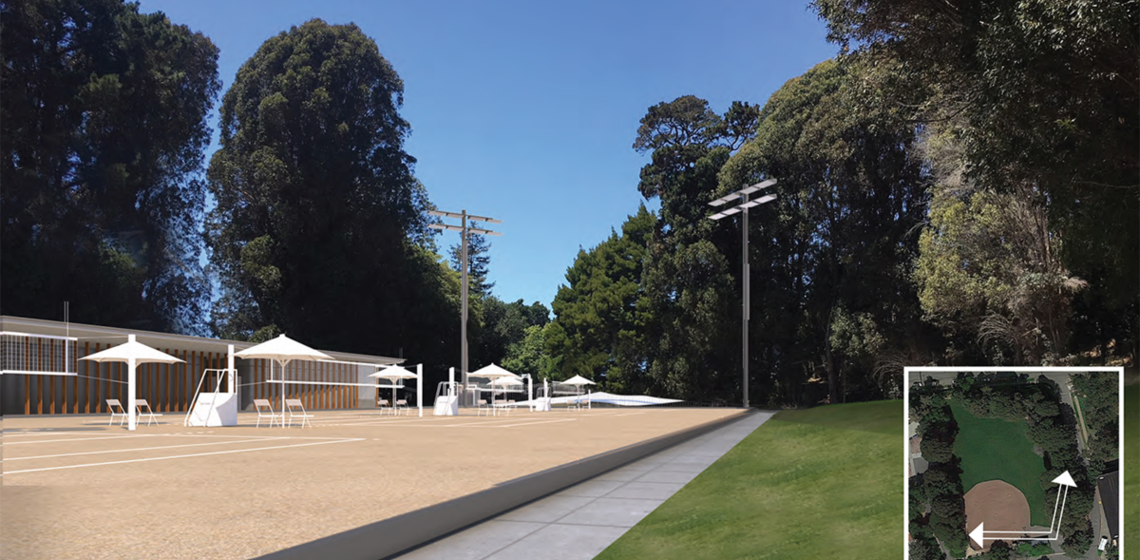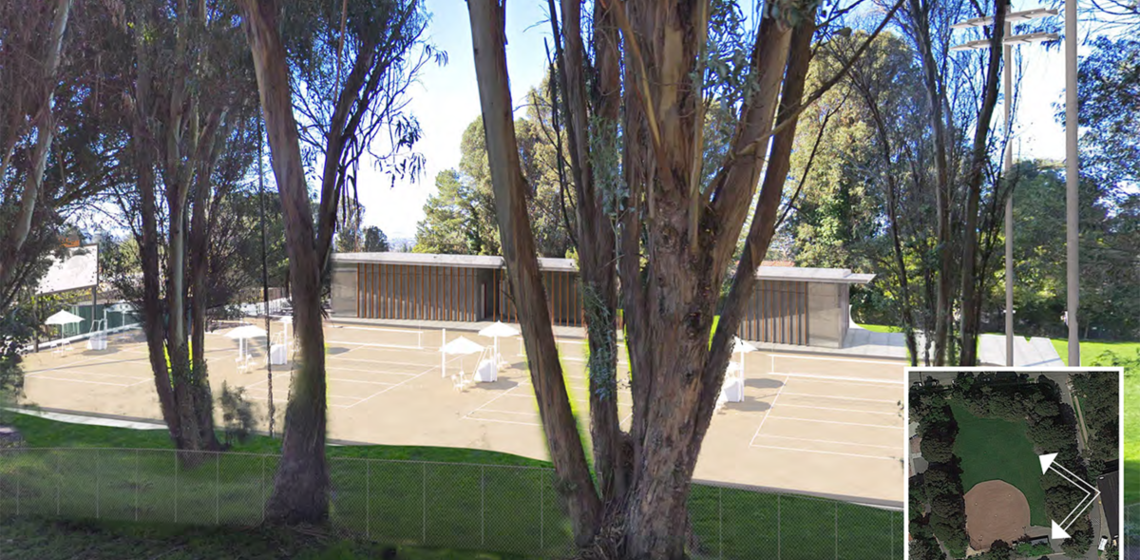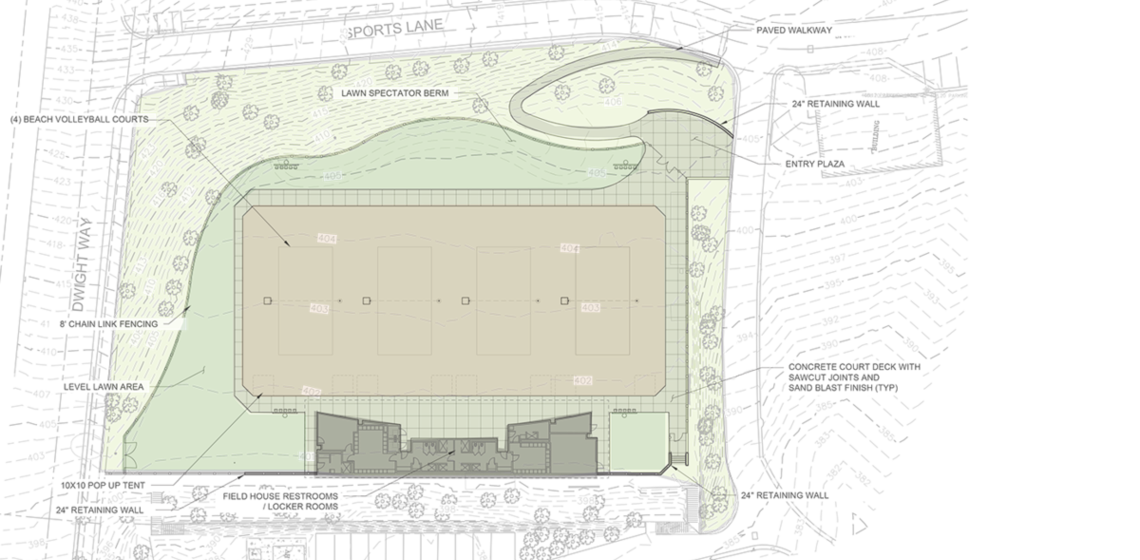 UC Berkeley is proposing an improved beach volleyball facility to be located on the Clark Kerr Campus at Sports Lane and Dwight Way. The project would convert an existing recreational softball field's grass and dirt playing surfaces into four sand volleyball courts. Additional site improvements would include construction of a new support building for restrooms, locker rooms and storage space, a lawn area for spectators, replacement of existing field lights to meet current standards and allow for competitive play after dusk, ADA improvements and site fencing.
Chancellor Christ has made clear that gender equity is a crucial, over-arching value for the campus that demands equitable facilities for its women and men student-athletes. In addition, the campus must also maintain compliance with Title IX that supports and enforces that same value. The University is working to provide existing women's teams with fields, courts, and associated amenities that are similar to what their male counterparts at Cal already enjoy.
UC Berkeley's beach volleyball team currently uses two existing sand volleyball courts located behind Building 22 at the Clark Kerr Campus.
Intercollegiate Athletics would manage the new facility for beach volleyball practices and competitive matches. During the summer, the site would be used for youth camps operated by UC Berkeley Recreational Sports and/or Intercollegiate Athletics. Additional uses for the facility by UC Berkeley would include archery clubs, occasional youth programs and community recreational uses year-round. These proposed programs currently operate at Clark Kerr Campus sites today.
Additional Information
Project Design Update - December 17, 2018
Community Open House - August 13, 2018