Albany Village Graduate Student Housing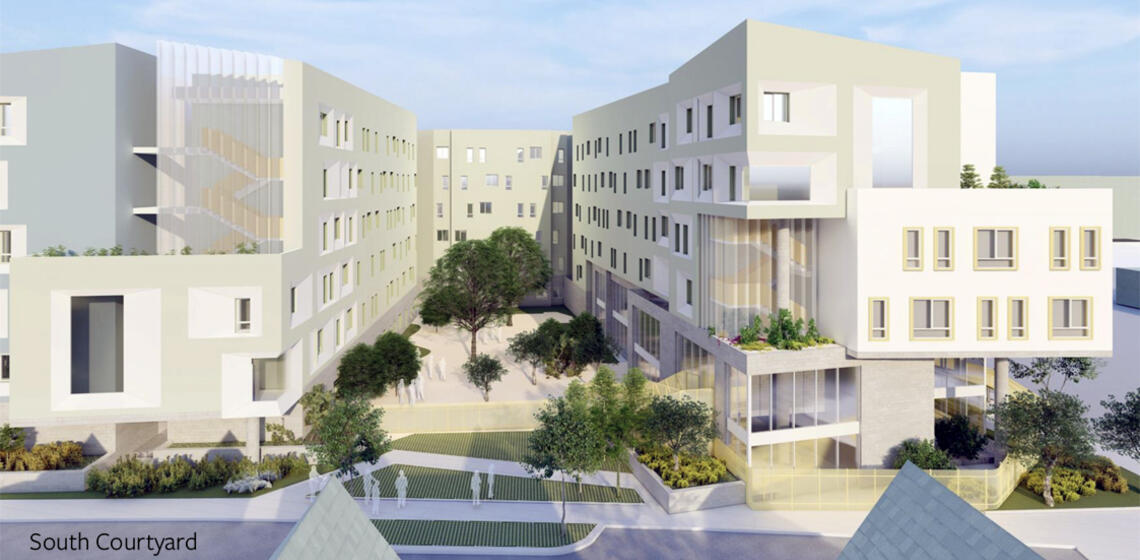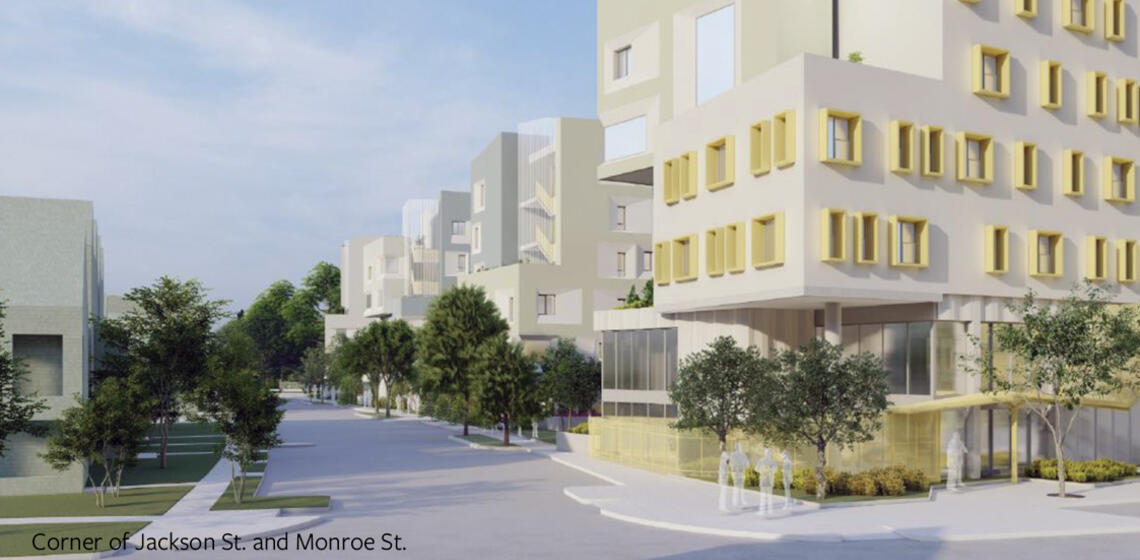 Albany Village Graduate Student Housing would be adjacent to UC Berkeley's University Village family housing community in Albany, California. The proposed project will provide 760 single-occupancy bedrooms in 289 apartment-style units targeted to single graduate students without children. Albany Village will triple the existing supply of university-owned housing for single graduate students.
Albany Village would implement a portion of Step 3 of the 2004 University Village Master Plan. The project site is 3.8 acres of university-owned land at the northeast corner of the intersection of Monroe and Jackson Streets in the City of Albany, approximately 3 miles from the UC Berkeley campus. The University Village family housing development is across Jackson Street to the west and a Sprouts grocery store abuts the east side of the site. The Rausser College of Natural Resources research fields are to the north and a community center is located on the south side of the site. Construction of Albany Village will not affect the boundaries of the Rauser College of Natural Resources growing fields or the Gill Tract Community Farm.
The project will be implemented as a public-private partnership with American Campus Communities. Albany Village will be marketed and leased exclusively to UC Berkeley graduate students at below-market rates.
Following approval by the UC Regents and barring any unforeseen delays, the campus anticipates construction of Albany Village would be completed in the summer of 2024.